GAMER Real Estate Group
GAMER Real Estate Group represents the North Dallas Texas region's finest properties with exceptional customer service and negotiation skills using the most innovative property sales services and digital marketing technologies currently available. Noah Gamer and his team offers ultimate privacy, information security, and prolific efficiency. His years of full-time real estate experience have given Noah a clear understanding of the mindset of home buyers and sellers and a thorough understanding of the North Dallas regional marketplace.
Noah Gamer - Realtor, MBA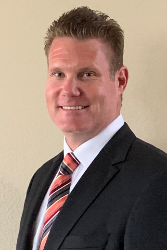 Noah is considered a foremost expert in his field, thanks to broad experiences in real estate, marketing, eCommerce and program management, allowing him a perspective of real estate that is unique and original that enables him to take on challenging opportunities, succeed and exceed his clients expectations.
With over 8 years of real estate experience, while licensed across three states (Texas, California, Arizona), Noah Gamer has devoted himself to providing personalized service throughout his career, as a Realtor and marketing executive. While working across each of these shifting and dynamic real estate markets, Noah has supported his clients and understands the importance of providing each client and customer with the highest-level fiduciary responsibility and professionalism to meet these market challenges and each family's unique real estate objectives.
To meet these dynamic market challenges, Noah has teamed with a group of Frisco real estate professionals at Keller Williams Realty that offers 100's of years of combined real estate experience; home buying and selling knowledge to ensure each North Dallas Texas client receives the attention they deserve from the start. Between buyer, seller and relocation/movers every client has their own unique needs and objectives that makes each relationship unqiue and new opportunties at times challenging. As a problem solver, these challenges are what Noah excels at to ensure your investement is capatlized when buying and your bottom line is maximized when selling.
To learn more about how Noah can help you schedule a free no obligation consultation to learn more:
Contact Noah to Learn More:
Featured Cities in North Dallas Texas