Featured 2020 North Dallas Communities
Posted by Noah Gamer on Monday, December 23, 2019 at 1:27 PM
By Noah Gamer / December 23, 2019
Comment
2020 Featured Dallas Communities & Neighborhoods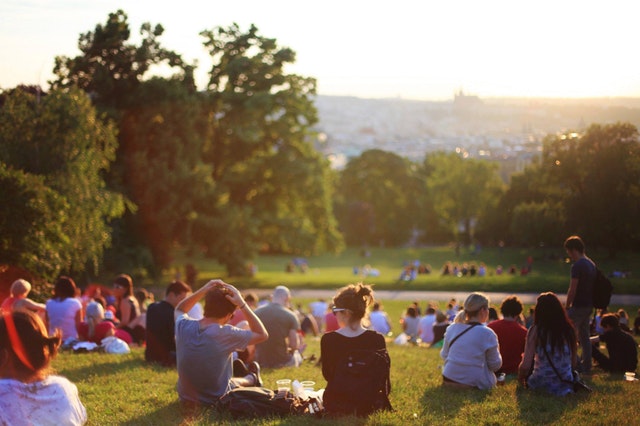 The Real Estate Market in Dallas is an ever-evolving market. Though there is an increasing that people are moving to the area. Great economy, low cost of living and friendly neighbors who can blame them. With that demand for homes there are several North Dallas Communities to be explored when deciding where you want to live. We will focus on a few suburb communities in Dallas and their surroundings. neighborhoods such as Southlake, Plano, Colleyville, Allen, Coppell, Highland Park, Frisco, Grapevine and others. Every individual community has their unique characteristics and charms when it comes to real estate, and this goes for these North Dallas areas as well. Several factors make these Dallas suburbs very desirable, such as the school district ratings, house cost, easy access to work, recreational fun, public safety, availability of an international and regional airport (DFW & Love Field), and individual lifestyles offered by each community. Living in a big city is indeed so advantageous; however, some cities unique lifestyles do not suit everyone.
Highland Park and University Park offer an affluent beautiful small-town feel that is conveniently situated just North of downtown Dallas. These Park Cities offer a small town feel with a population of about 25,000 (University Park) and 9,200 (Highland Park) people. Highland Park and University Park are neighbors and offer very similar lifestyles. They are self-governing, with both Highland Park and University Park offering some of the best luxury real estate in Dallas Metro Area. While you can still find some reasonable priced homes in University Park the medium price of homes in Highland park is almost $2.4 million dollars with some homes exceeding tens of millions of dollars.
The two cities are older but well-planned and involve many luxury homes and large estates, tall trees, and broad streets. The region's independent municipality enables the residents to enjoy the benefits of being in Dallas with little or no downside other than the cost of buying here. Wilbur David Cook, the prominent landscape architect, was responsible for the development of the suburb with tree-lined streets, lush, and a massive landscape that was developed in the early part of the 20th century.
Home constructions in Highland Park date as far back as the 1910's, while University Park was founded in 1915. These founding architects that designed these homes in Dallas were the ones responsible for the creation of eclectic English, Mediterranean, and French home styles in this area. More recently older houses are sometimes renovated or outrightly demolished to create room for bigger and modern home designs while maintaining the historical presentation. To retain the antique charm that was originally constructed in these communities, newer construction typically require maintaining the traditional style designs so that aesthetics of the community are not lost.
Foodies love University Park and Highland Park for being the central point for many local eateries, bistros, tearooms, pizzerias and gastro fine dining. Have it be fine dining, or entertainment, it will not be difficult for you to find that perfect venue that speaks to you.
With an area of 22.5 square miles, Southlake Texas has a population of 32,269 residents (and growing). Southlake's exclusivity comes from its peaceful and serene lifestyle., While you can still find homes in the low $300,000, Southlake homes for sale offer a medium price of $1,000,000 and can exceed $5 million dollars. Southlake's district school is Carroll ISD which is rated exceptional. Carroll ISD comprises 5 elementary schools, 2 middle schools, a high school, and a senior school with a district rating of 10/10 by Great schools. Many move to this district due to exceptional education which is supported by a higher than average property tax of almost 2.5%
To the people that desire an active and fun-filled lifestyle, Southlake is a great community that offers outdoor enthusiast a variety of outdoor activities including hiking, horseback riding, fishing, paddling, swimming, and several water sports on nearby lakes. If you love golf, North Texas' golf courses are minutes away in Grapevine, Trophy Club, Keller and Westlake to enjoy. You can also enjoy great wines and festivities in Grapevine. Southlake's Town Square offers an old town feel constructed in a modern outdoor concept. Bicentennial Park, and the Bob Jones Nature Center and preserve offer Southlake residence to escape to nature while enjoying extensive hiking trails, sports fields and the Cross Timbers ecosystem.
Frisco TX has been one of the fastest growing cities in the country for the past few years. Frisco's population has reached almost 180,000 with 47,000 of those only in the past 5 years, but with plenty of room for future growth. Frisco resides in both Collin and Denton county with great access to the George Bush Tollway, the North Dallas Tollway and 121 making this exceptional community central to the entire Dallas Forth Worth metro area.
Frisco used to be a stop-off on the railroad at the halfway point to San Francisco. Frisco experienced a boom in real estate starting in the 2000 with the opening of Stonebriar Mall which turned the region into one of the hottest and most sought-after suburbs in Dallas Fort Worth and United States real estate market. At Frisco, fun for you and your family is a guarantee with festivities planned throughout the year by the city. It is safe, regionally affordable, and offers a unique family and exceptional educational experience. There is no end to the ways you can have fun at Frisco; you can join the group of fans cheering the Dallas Cowboys at The STAR or you can shop at Stonebriar shopping Center. The Shops of Legacy in nearby Plano TX are also very convenient.
There is fun for every age. If you love music there are live concerts and entertainment at Toyota Stadium, as well as many soccer events and programs. More options are available from the Raceway Pole Position, water park at the Frisco Athletic Center, and the Strikz entertainment center. In addition, there are more restaurants to choose from then you could eat at in a month.
If you are looking for a property, homes for sale in Frisco TX can start in the low $200,000's. With a city medium of just under $500,000, luxury homes of sale can exceed a million and reach as high as seven million for an exclusive luxury gated community.
Frisco school district is one of the few reasons many move to this community of North Dallas. The Frisco Independent School District has small school model that has created a small school mind set with low student to teach ratios in the classrooms. This allows for great participation and contribution from student population of over 57,000 across the entire ISD. The district has also created some great relationship with private enterprises such as the Dallas Cowboys and "The STAR" that gives students access to first class facilities. ISD is exceptional with many individual schools ranking 10/10 by Great Schools and the Frisco ISD average of 9/10.
Plano TX is situated across both Collin and Denton counties and is next to Frisco TX. 16 miles northeast of Dallas, and with a population of 288,061, Plano is also a great place to live in North Dallas Texas.
Plano experienced accelerated real estate construction growth in the '80s as residents started moving North from downtown Dallas and other southern areas of the DFW Metroplex that were becoming crowded. The rapid development was accredited to Shops at Legacy, and Willowbend and many corporations moved their regional and national headquarters to this area. You can find a long list of companies along the Legacy Drive and Preston RD area. The most notable recent move was by Toyotas North America headquarters which moved from Los Angeles California. They constructed a billion dollar corporate complex on the corner of 121 and Legacy Dr on the border of Frisco TX and provides high paying jobs to well over 4,200 employees in the area.
This community is a blend of the historic styles with a touch of modern. Several amenities and attractive spots that enable an energetic lifestyle can be found in Plano TX. Being in the North part of North Dallas metro, Plano makes professional sports, performing arts and museums accessible. Plano also has over 1,100 restaurants, world-class shopping, and an evolving art scene. Outdoor enthusiast come from around the country to gather at the Arbor Hill Nature preserve yearly to enjoy Plano International Festival and Balloon Festival.
Plano ISD also offers an great public education to its residence. Plano ISD is ranked 8/10 by Great Schools. Plano homes for sale will start in the high $100,000's with a medium offering in the low 400,00's range with Plano luxury home for sale exceeding $5,000,000 in some exclusive estate communities.
Over the past 20 years, the population of Coppell Texas has doubled to 41,941 and is one of the best places to live in the country, according to Money magazine. Several factors were considered, such as affordable housing, job growth, safety, quality schools and a good health care network. Situated near DFW International Airport and adjacent to Grapevine, Flow Mound, Farmers Branch and Carrolton, this community is very accessible to the surrounding DFW metro area, Coppell has a unique identity that is accessible by a network of highways and tollways, but is far enough away and shielded from the hustle of Dallas to make it an excellent place to live.

The attractive spots in Coppell are; sports fields and a vast system of municipal parks, Cozby Public Library, an Aquatic Center and Coppell Community Gardens. If you do not feel like cooking, going out to eat at any time of the day is easy with over 75 local restaurants to choose from in Coppell TX.
Coppell's unique boutiques are right there for you to shop for styles or shoot over to nearby shopping malls like Grapevine Mills, Stonebriar in Frisco (20 mins away), and Vista Ridge. Easy accessibility to 635 and I-35 makes Coppell a renowned place for business travelers.
Being an older community doesn't stop Coppell from flourishing. The community's rapid construction started in the late 80s and early 90s with new construction homes today being built to a style that keeps to the surrounding communities unique characteristics. With a median home price in the high $400,000's, Coppell home are selling in the low $200,000's with some luxury estates exceeding four million dollars.
With a Texas Education Agency accountability grade A,, Coppell ISD supports almost 13,000 students from PK -12 grade making it one of the top school districts in North Texas. With 11 elementary schools, 3 Middle, 1 Ninth Grade Campus,, 2 high school and 1 Alternative Campus, Coppell ISD averages a student-teacher ratio of 17 to 1, Coppell ISD is ranked at 9/10 by Great Schools.
Having access to everything that makes life ideal is the true definition of quality of life, this exactly is what Grapevine and its location is all about as it is at the heart of DFW. As stated by CNNMoney, it is one of the most wonderful places to live in America. Grapevine's closeness to the DFW International Airport makes it attractive to travelers.
As in any name, Grapevine has a thriving wine industry and wineries that offer tours. The cities name originated from the "wild mustang grape" which grows easily in the communities' fertile soil. The historic downtown of Grapevine has some of the best art galleries and shops, as well as over 200 restaurants with some notable attractions including Grapevine Mills Mall, the Grapevine Vintage Railroad and the Palace Arts Center that have contributed to this community becoming a destination.
Lake Grapevine is an 8,000-acre enthusiasts dream water park. There are great opportunities to pursue many outdoor activities, from kayaking, canoeing, wind surfing and boating (wakeboard anyone?) and with the 9 miles of extensive hiking and biking trails around the area it is one of the top destinations in the DFW metro area.
Grapevine is an old suburb with a population of almost 54,000 which offers some of the most affordable homes for sale in the North Dallas area. Homes pricing start in the low $200,000's with a medium real estate price in the low $400,000, but prices can exceed 2 million at the top end.
Grapevine and its neighbor Colleyville both share a school district of students' grades PK-12 with a total population of 13,975 derived from 11 pre-schools, 12 elementary schools, 5 middle schools and 5 high schools. The schools in this district have a mix of ratings shared by Great Schools, so you will need to research any homes and how they are zoned if school quality is a major part of your decision making when purchasing a home in Grapevine.
Conveniently located 20 minutes from Fort Worth and 30+ minutes from Downtown Dallas is Colleyville Texas. The city is surrounded by great communities, homes, amenities and conveniences including parks such as Echo Hills Park Colleyville, City Park and Sparger Park.
Colleyville offers a medium listing price of $749,950 with an average 91 days-on-market. First time home buyers and growing families both can find homes within mid-300,000's range that offer great value for money. Luxury Homes in Colleyville can exceed 2 million dollars and can top out at over $7M. Homes in Colleyville offers some of the best living in DFW metroplex with it's central location and unique real estate offerings.
If you and your family are those that loves mature natural beauty and likes to have a relaxing time enjoying one of the best experiences nature has to offer, you can visit the Grapevine Lake that is only 15+ minutes away from Colleyville, which consists of water recreational facilities and adventures. You can practice your golf swing by taking a few hits at Water Chase Golf Club, Bear Creek Golf Club, Riverside Golf Club and Great Southwest Golf Club. If professional sports is more to your taste, you can watch the Texas Rangers and Dallas Cowboys play in Arlington that is short drive for residents.
Colleyville shares its school district with Grapevine that offers 11 Elementary, 4 Middle and 3 High Schools one of which is a Collegiate Academy. Schools that are specific to Colleyville offer ratings from 8-10 with an overall average of 9.
Colleyville Town Center offers over 30 different stores, restaurants and entertainment options.
Other Community Information Coming Soon....
Prosper Texas
Celina Texas
Allen Texas
Addison Texas
Featured North Dallas Communities