Frisco Texas is one of the fastest growing and safest cities in the country
Posted by Noah Gamer on Thursday, December 14, 2017 at 1:59 PM
By Noah Gamer / December 14, 2017
Comment
Frisco Texas, the fastest growing, safest cities in the country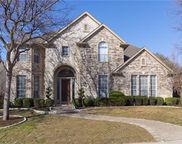 If you are looking for a Frisco home for sale, now is the time to do it. Not only are there are hundred homes for sale in Frisco Texas, there are a variety of new home construction communities at a wide range of prices and an exception school district that offers wide variety of exemplary schools to choose from. In fact, just about every school in Frisco has an above average rating. This means that no matter where you buy in the area, you're going to be able to find a great school for your kids.
The Frisco Real Estate Market
Frisco is an active real estate market. Homes in this area have jumped in value over the last year, and they will only continue to rise in value over the coming years, which means that if you want to buy a home here, now is the time, before prices continue to rise. The median list price right now is $538,612, with the median house size being just over 3,900 square feet.
If you are looking to buy and move in the near future, there are plenty of houses that you can view right now. While the market is technically better for buyer's right now, as more and more people move into the area and house values continue to rise, the tides could turn and make the market more favorable to sellers. Buying a home while there are more homes on the market than there are buyers means you are more likely to get a better deal.
The Frisco Area
Most of the people who live in Frisco are homeowners, with a median income of over $100,000. The majority are college educated. Of the more than forty schools in Frisco, only two are rated as being average and none are rated as being below average. The majority of them, in fact, score a perfect ten, or are, at the very least, well above average.