How to Sell your DFW Home like a Real Estate Professional?
Posted by Noah Gamer on Saturday, November 23, 2019 at 2:13 PM
By Noah Gamer / November 23, 2019
Comment
Selling your Home in North Dallas?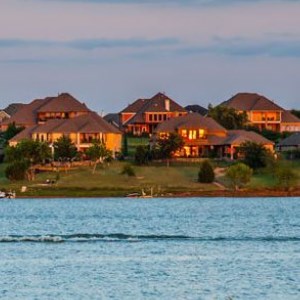 Are you considering selling your home in Plano, Frisco or another community of DFW? I'm sure you are looking to get as much $Money out of your investment. The longer your home is 'for sale' in the market, the less valuable it may become. Your bargaininig position weakens the longer it lingers
How exactly can you help your Realtor sell your home fast? While listing your home in Plano, Frisco or Prosper with an experienced home service professional (for home cleaning etc.) and finding the "right" real estate representative are some of the most effective ways to speed up the selling process of your home, there are other things as well that you can do.
1.Pricing Your Home Right (Your Neighbood Matters)
Pricing is one of the most important factors that you need to keep in mind while preparing to sell your home like a pro. An overpriced property will be neglected by searching buyers, based on the price alone. Some buyers may try to negotiate, but unless you are clear with the real world price and not your emotional place price there will not be room for negotiations
2.Marketing Your Property Listing
Many try to sell by FSBO (For Sale by Owner) but unless you list and market your property with the expertise of a professional Realtor you home will go unseen. Noah Gamer is very proactive in his marketing approach, so that your property exposure is amplified across all channels locally and nationally. Hand-in-hand with your real estate agent, you can grab the attention of qualified buyers looking for a home like yours.
3.Choose the Right Time to Sell in DFW
According to the housing transaction data, December is the best month for selling your home in North Dallas. From start to close it takes around 3 months for a home selling deal to finalize and is estimated that if you list your home in the month of September, chances are that you will be able to close the deal for 4.79% more as compared to the yearly average. January is considered to be the worst month for selling your home as it is in the middle of the school year and generally very cold with no green to amplify the presentation of your home. So, try to avoid the very first month of the new year.
4.Pay Attention to Photography – Image is everything
44% of buyers begin their search for a home online, while 87% of buyers found photographs to be very effective in their home search, according to the NAR's profile of home buyers and sellers, per 2018 reports. While you list your home online, don't forget to post high quality photos of your home as it will leave a visual impact on the buyers. You can hire a professional photographer for more impressive photographs.
5.Be Ready to Negotiate
As already mentioned above, being open to negotiation is very important. A good Realtor will provide you advise and direction for consideration, but no should ell you how to respond to an offer made by the buyer.
6.Be Acquainted with Various Financing Options
There may be instances when you come across a buyer asking for a specific financing option. In such cases, you must know what options to consider and what risks different financing options bring to the transaction. Are they pre-approved or only pre-qualified; there is a difference. When you get acquainted with the terms and conditions, risks involved and other financing information, it will be easier for you to open yourself to all available options when considering an offer, rather than simply neglecting an offer made with a specific financing option that you are uncomfortable with.
7.Let the Sunshine In
Nobody loves a dark room (in most of the cases). While you are showing off your home to the buyers, make sure to open all the shades, blinds and curtains in your home. Don't forget to strategically place light sources in rooms that do not provide enough natural sunlight.
8.Keeping your Home Clean
First impression is the last impression. Make sure the buyer is impressed with your home at the first opportunity. You will have to clean your home thoroughly and consistently or it will impact your ability to sell without lowering the price. There are many cleaning services to support your efforts if you need the help.
Reminder: if your home is dirty when showing, potential buyers may think there are other underlining issues.
9.Depersonalize Your Home
When you present your home to the buyers, it should reflect to them a home they can see themselves living in and not yours. It is advisable to remove all the personal items such as family photos, memorabilia, your children's artwork and anything else that makes your home appear as yours. Let the buyers use their imagination to view your home as theirs. A good Realtor will help you with properly staging to present the home in the best possible light.
10. Find a Handyman to Help
Just because you are preparing to sell your Frisco home doesn't mean that you should not invest in minor renovations or repairs needed for your property. Before the buyers notice it, get your home prepared for sale. For example, leaking roof, discolored sinks, dripping water etc. Those pink rooms should also be painted. Get a plumber, electrician or general contractor to help so that the buyers are not surrounded by any negative impression about your home. A buyers home inspection will provide light to these issue no matter what. Discovery during your sales transaction will cost you more than if you are proactive before the home goes on the market.
11. Remove Excess Furniture
To make your home look big, remove all the excess furniture as you can. Try to go for a minimalistic approach, when it comes to furniture, throw rugs, books and draperies. If you have counter top appliances in your home you do not normally use, simply pack them up; get the clutter off from bathroom and kitchen counterparts; and scale down your closet's contents to make the storage space look ample. The more "stuff" you have the more it looks like your home versus a home they can see themselves living in. (See # 9)
It takes just around 6 seconds for a first impression whether to buy your home or not. Hence, paying attention to your homeS presentation and using the right sale tactics is essential to selling your home fast in North Texas.