Living in Allen Texas - #4 City in the US
Posted by Noah Gamer on Tuesday, November 19, 2019 at 1:38 PM
By Noah Gamer / November 19, 2019
Comment
Living in Allen Texas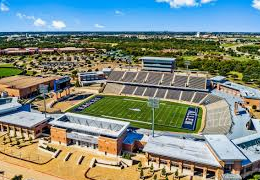 The struggle to find a place where you could settle yourself and your family for years to come is felt by almost everyone at least once. If you happen to be someone who is looking to move to a place that is secure and has the best living standards, then look no further than Allen TX located in Collin County. It is without a doubt one of the best places to live and has everything you possibly might ask for. Follow us.
Livability
Allen city at the moment is home to a population of 94,710. It has been ranked no.4 city in Texas, no.4 city in USA and ranks better than 99% of the areas. The facts alone are enough to describe the livability of the city. It has won numerous awards such as the Top 10 Best City, USA, Top 10 Medium City, USA, Top 10 Best City, Texas and Top 10 Medium City, Texas etc. The median home value in Allen stands at $234,600.
Amenities
When it comes to amenities in Allen, it surely does not back out. From the Allen Eagle Stadium to the Garden Park, you simply cannot ignore anything the city has to offer. If you are someone who is moving in with their family, then you cannot go wrong with this one. With numerous places to hang out with friends and family and chat over a cup of coffee, you are bound to fall in love with the place.
Cost of Living
The national index number when it comes to cost of living stands at 100. Whereas Texas itself stands at 91, while Allen at 103. Even though the number is supposed to be equal or lower than the national index number, but it does not make that much of a difference compared to what Allen offers.
Talking about goods & services in Allen, Allen stands at 84, Texas at 93 and national at 100. This means that the goods & services in Texas happen to be cheaper than the entire Texas. Similarly, Groceries happen to stand at 89 in Allen, Texas at 96 and national at 100. This also means that groceries in Allen happen to be comparatively cheaper than Texas altogether.
The only things that happen to be expensive i.e. above the national index number include health care, housing, transportation and utilities. Even though the city offers relief in some areas but at the same time costs such as housing seem to majorly influence the cost of living index.
Crime
The annual crime data of Allen states that it is a city that has a crime rate significantly lower as compared to the rest of the states in Texas. The total number of incidents recorded stood at 1,368, which means that out of 100,000 people in Allen, 1,344 were the victims of crime.
In addition to that, the entire Texas's crime data puts forward that out of 100,000 people, 3,002 were the victims and at the national level 2,756 victims were recorded out of 100,000 people. To put it in simple words, the crime rate in Allen, TX is 55% lower than the average of the whole Texas and 51% lower than the national average.
When it comes to violent crimes, Allen, TX has a violent crime rate that is 78% lower than Texas average and 75% lower than the national average. Even though the number of total crimes in Allen has increased by almost 16%, the city is still preferred by many to live in.
Employment
The employment indicator when it comes to Allen, TX is important as it helps one during the job hunting process. Therefore, both income per capita and median household income are the best indicators. The income per capita of Allen, TX is $40,563 which is 46% higher than the average of Texas and 36% higher than the national average.
The median household income on the other hand is $102,215, which is 87% higher than Texas average and 85% higher than the national average. The unemployment rate in Allen, TX stands at 3% which is quite low and 33% lower than the national average.
Schools
Schools in Allen, TX are one of the best educational institutes you can ask for your child. Some of the most popular schools in Allen, TX are the following:
Kerr Elementary School
DR ET Boon Elementary School
Mary Evans Elementary School
Beverly Elementary School
In the end, considering the factors mentioned in the article, Allen, TX does not plan to stay behind in the race anytime soon. If you are someone who is looking for a place to settle down or start fresh, then you would not want to miss out on this.