Tips When Buying Your New Construction Home
Posted by GAMER Real Estate Group on Friday, January 24, 2020 at 4:38 PM
By GAMER Real Estate Group / January 24, 2020
Comment
New Construction Home Buying Tips
Buying a new home in a new community in North Dallas Texas, is an exciting opportunity in life. Not everyone gets the chance to do it and it is imperative that you know what exactly goes into buying a new house so that throughout the purchase and construction process (or spec house) is straightforward and smooth. It goes without saying that purchasing a new home is one's biggest financial transaction in life and can be quite intimidating, maybe more so than a resale home. Therefore, it is important that buyers educate themselves about the process due to both the opportunities to customize the final build as well avoiding any potential difficulties.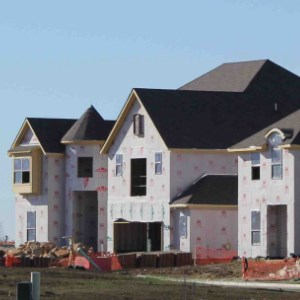 Purchasing a newly constructed home is quite different to purchasing a resale home somebody has lived in over time. When purchasing a new construction home for sale in North Dallas, you will need to work with the builder and ideally a real estate advisor that can guide and support your interests from start to finish and beyond closing. It is necessary that you deploy the best strategies by standing in the builder's shoes, so that you know each major step in the process so that you can maximize your investment. Follow us as we break down the best tips for buying a new home in North Dallas Texas.
Educate Yourself About the Home Buying Process
Educating yourself about the new home buying process is the first step when it comes to buying a new construction home. When we talk about educating yourself, we are talking about getting in touch and putting together the right representative to support you throughout the process, as well as learning as much as possible about the building process which can vary for each builder.
When deciding to purchase a new construction house, it is important that you study and understand the details of the neighborhood along with the future plans of the community, so that you are able to determine which community is best for you and your family.
HOA Rules and Fees: Builder Managed or Community Managed; there is a difference.
What are the Local Schools (Today and Tomorrow)?

Rezoning happens due to area growth.
What building phase is your builder in and how many total lots will they building on?
Community Amenities: Pools, Parks, Playground, Recreation, etc? Do you care?
You don't know what you don't know! This is where the learning and questions begin.
Conduct as much research about the community and who the developer is as well as the community builders the developer has selected. There is probably more than a few for a larger master planned community. Much of this initial research can be done online.
Supplemental Information:
Buyers Guide to Making an Offer on a Home
Hire a Realtor, At No Cost
Do not think that the process of buying a new construction home is easy. You can go about it alone, but you will be losing out on an opportunity. In fact, you will want an experienced Realtor who has scare tissue experience working with you and new construction builders. Keep in mind, THERE is NO COST to YOU! The home builder is going to pay any Realtor fees. Yes, you heard it right and since your agent is going to be representing you and negotiating on your behalf, why wouldn't you want someone in your corner supporting your interests!
Finding a North Dallas Realtor who is knowledgeable about all the new master planned communities in the area will help you in your discovery process before finalizing your short list. Hiring a Realtor with new home construction experience could really prove a blessing and save you money and future headaches. Furthermore, do not be afraid of Realtor's who are transparent. In fact, embrace them as they are going to help provide you visibility on the pros and cons of your decisions, based on their experience. Each builder comes with a different building process that uses different sub-contractors that will influence the quality of the final home constructed. Watching the ball as it bounces is always a good idea to see where it goes. A great Realtor will support you with that.
Starting with your search, your North Dallas REALTOR is going to help you develop a plan, which will include your wants and must haves. There are many new communities available in the area that offer both value and luxury. McKinney, Frisco, Celina, and Prosper are just a few cities where you can find both 1st time starter homes or luxury communities and large lots starting in the $300,000's and exceeding over $1 million. If you are looking stay down in South/West Dallas, Colleyville, Southlake, Westlake and Keller all offer great opportunities for new construction homes at a range of different starting prices that can well exceed $1 million.
Some initial questions to consider:
Do want an intimate neighborhood or large master planned community?
For those with school age kids, what kind of school are you looking for?
Where do you work and how far are you willing to drive for the community that will bring you "home"?
How far do you want to live from activities and entertainment? ie. Celina vs. Frisco or Keller vs Southlake
If you are looking for a luxury home builder, where do you find gated communities or large lots (acreage)?
What community amenities are must have's vs nice to haves?
Once you have a budget and strategy, it is time to go searching for a new community and builder hunting. Keeping in mind, that there is big difference between viewing homes for sale online and personally visiting the community and previewing the builder models yourself and seeing the new construction lots and spec homes they are offering for sale. It is important that you do your homework online and create a short list of communities that piqued your interest. Then plan a couple of full days to preview the community and properties in person to get a lay of the land and feel for the neighborhoods and what they offer. A great REALTOR will be there to support you as you develop new questions to be answered until you make a final decision. A builder's sales agent is selling their employers homes in a community of many builders. A great REALTOR is help you find the right home at the right price.
Research the Builder as Well as The Community
As we have already mentioned, you will want to put in the same amount of effort into researching the community and neighborhood.
Part of the process revolves around researching each of the community builder and their offerings. In larger master planned communities there will be more than one builder at your budget, so you will want to qualify which works best for you and your needs. They will also have different land lot locations which may help your decision.
Some questions to consider:
How many years has the builder been in business? Longevity matter when there is a 10-year warranty on your foundation and roof.
Are they a local, regional or a national builder? If they will be around in 10 years matters.
What are the builder's standard features vs optional upgrades and what cost?
Remember, the model homes have everything and can in some cases double the cost of the home if you duplicated what they showcase.
Can I make changes to the construction plans? How and when through the process?
How will home construction progress be communicated with me?

Your REALTOR should help you keep a pulse of things!
What type of home warranty does the builder offer: Bumper to Bumper (so to speak); Plumbing; HVAC; Foundation; Roof.

Who files for extended warranties if available?
Thanks to Google, you can search the builder's and developer's reputation and where you will find many customer reviews. In addition, a great REALTOR can help you qualify if the builder has any construction defect lawsuits against them to determine any potential issues with build quality.
Keep in mind, customers are more likely to voice their opinions when they are unhappy vs when they are pleased, so evaluate the size of the builder, the number of homes they sell in the area and where the reviews are coming from. 10-20 bad reviews when they are selling thousands of homes does not mean they are a bad builder. Qualify and make your own determination.
Putting a little time into learning about the surrounding development and construction projects in the area will ensure you are aware of the traffic flow and land use, especially if there is adjacent commercial property. Nobody wants to live in an area where the traffic is congested throughout the day and where future commercial development next door may negatively influence your homes value and lifestyle.
The worst I have scene is a commercial property where a water tower and a Super Walmart were built across the street from each other. The homes in this area sold for well over $500,000. Keep in mind I do not know if the new home buyers went into their decision with eyes wide open.
Location, location, location is everything
Finding the community and city where you want to have your newly constructed home is important. If you are someone who has bought or sold homes in the past, then you probably know what we are talking about.
Location happens to play an important role when it comes to determining the current and future value and desirability of a home when it comes time to resell in the future. You will want to have your home located in an area that provides features related to security and safety in addition to numerous amenities, along with easy access to the major highways.
Questions to consider:
How close is Highway or Tollway?
How long will take me on weekdays to drive to work?
Is the elementary school in the neighborhood? If it is will it be safe for my kids to walk/bike there?
What are some of the commercial business planned or in development nearby?
While most communities are safe, public safety should always be qualified. A neighborhood may look calm and peaceful, but you will never know unless you have lived in that area. Most cities will have crime statistics on their websites. This information is public so conduct your due diligence.
Creative Negotiations
You have hired a REALTOR to represent you throughout the contract negotiations and build. It is important that you hire someone who knows the builder and their offerings in order to help you with securing the best deal. There are many opportunities to discount the final price, from the upgrades you select, the mortgage company you go with (think rates, fee's and rebates). You may not be able to get a discount on the base house price, but options can be negotiated. The builder may also offer a rebate if you use their mortgage provider. However, always compare rates and fees to understand both the short-term discounts received vs long-term costs of any financing package.
One of the opportunities to save when buying a new construction home is in the negotiation of upgrade options. There are many things that can be customized to enhance your home and long term value during the construction process that would be very expensive to do later after the home has been completed.
Electrical upgrades?

An extra breaker, a light here, a plug there (think outside) is not very much when they already need to run everything for the first time. In my last personal new home purchase, during the construction process, I had the builder run a multi-room audio, CAT6 and Fiber optic from every room to my office, for very little. Today it would be much more invasive and expensive.
Room Extensions or additions?

Is that extra bedroom or media room an option?
Outdoor living area?
Most new home builders will have a long list of structural and cosmetic upgrades that offers a variety of items to customize your new home. Some builders consider themselves semi-custom home builders where walls can be moved, rooms extended, and additional garages built where the structural customizations and related costs can easily get out of hand.
Keep in mind, that there are many upgrade options where you will pay a premium. If the upgrade is not structural, plumbing or electrical, it can be done at any time. They know you want to roll that cost into your mortgage, so you will want to budget and qualify what you need today vs can be done tomorrow. Also, look at what others in the community have done. If you over-upgrade your new home, when it comes time to sell, you may not recoup all your investment.
Put Everything in Writing
If you are working with a builder, in all cases, voluntarily or involuntarily, when a new contract or modification to one is being done, get it in writing. Working with a REALTOR will prove critically important to ensure that everything is documented and when signatures are required.
In addition, a REALTOR will help you find a real estate attorney if you feel one is needed. A builder's contract is not a resale home. They are not using pre-approved contracts written by the Texas Real Estate Commission. They are using custom contract's and documents written by their attorneys which will support the sale of their property and interests.
The Model Home Difference
Builders will have one or more model homes and floor plans available to build, showcasing the best features and amenities, many of which are upgrades. When previewing you should always be aware of what is standard and what is an optional upgrade, so when making a decision you know what you are truly buying. These model homes are the builder's way of enticing you with options that support your desired lifestyle, which can come at a premium.
I always ask, "what is the base price of this model home and what would it sell for today with the included upgrades"? This will give you an idea of how over the top they have represented their model homes.
Once you have selected a model, the elevation (exterior design) and the interior floor plan, you will want ideas on where to spend your money. On average (from the builders) people spend 10%-15% additionally on upgrades to customize the home. The builder can help you with this while the REALTOR can be a sounding board with what is a great investment vs an emotional investment.
When evaluating your new community and builder of choice, be aware of your preferences, and their offerings, so that you do not unnecessarily keep on adding costs. Buying a new home is exciting and an opportunity to make a new home truly yours, but only let your emotions take over a little……because a new home is exciting!
Walking-Through Your Home
Walk-throughs are something that you might have thought about overlooking just because you found yourself a good builder and you think "it is a new home". However, not doing multiple-walk through's is one of the silliest mistakes you could make. It is important that you carry out walk-throughs at every major stage.
Mistake can be discovered before something becomes a major issue. And if nothing else, ask questions and appreciate the craftmanship that goes into every stage of the building process. Taking pictures of the entire home, at every stage will also prove invaluable. Knowing where things are, in the wall or in the ground will be very valuable when making customization years later. I have leveraged those pictures more time than I can count.
New Home Construction Building Stages: (Rough list)
Grading and site preparation
Foundation construction
House Framing.
Installation of windows and doors
Roofing
Rough electrical.
Rough plumbing
HVAC (Heating/Air Conditioning)
Siding and/or Brick
Insulation
Drywall and interior textures
Mechanical trim finishes, interior fixtures, showers, bathtubs, counter tops
Exterior Driveways and sidewalks
Finish interior flooring and exterior landscaping
Final Walkthrough
Check to see if you find anything unusual and make sure that nothing has been changed and things are the same as documented in writing, especially when it comes down to the last walk-through before you close and the builder hands you the keys to your new home.
Home Inspection
When buying a new home, you may ask whether you need someone to inspect the newly constructed home. The answer is yes. It is possible that people make mistakes. However, one of advantages with a new home builder is their warranty. However, outside of anything blatant you will typically have a year to make that decision. Most new homes come with a complete 1 year warranty, where any issues will be addressed. A home inspector will help you discover any underlining issues that require a professional to evaluate. Structural, foundation and roofing issues, if they appear will not be evident immediately and most builders offer a 5-10-year warranty to address this potential concern.
In my home which was built new, I had a physical inspection done at 12-months, before the first year was up. They found structural cracks with the roof support beams that were then addressed immediately. No damage was done but if it had gone unaddressed who knows what issues I would have dealt with. I have lived in my home for 10 years with no major issues and can contribute this to preemptive actions such as this.
With the investment you are making, it's important that you hire a professional to inspect your house. This is a great way for you to make you sleep well at night for only a few hundred dollars. Think of this investment as an insurance policy. You may not use it, but if you make a claim it will pay you back
Your Homes Warranty
As I have mentioned a few times throughout this article, builders will usually offer multiple types of warranties that will cover unforeseen issues with your new home for a duration of time. These warranties are sometimes limited and not limited to:
Coverage of defects related to materials and workmanship for the first year.
Coverage of defects related to piping, cooling, plumbing, wiring, electrical, heating and ventilating systems for the first 2 to 5 years.
Coverage for defects related to structure and components that bear load for up to 10 years (Foundation & Roofing)
In addition, you will have warranties for mechanical components of major systems and materials such as hot water heaters and HVAC, but these do not happen to be a part of builder's warranty, instead are provided by the manufacturers.
Be sure to obtain the manufactures information, to register your equipment with the them. Some manufactures will extend their warranties for additional years with this registration and the builders will typically not do this for you.
When you have short listed the builders you are considering, comparing their warranty is crucial and may support your final decision. It is essential that you review their warranty offerings to qualify any shortcomings and gaps. If the builders is a local or regional company and their time in business is limited you will want to evaluate if their warranty will still be supported if the builder goes bankrupt and out of business. All in all, make sure that you have a professional warranty provided by the builder and you have coverage that will survive them no matter what.
Your New Home Tomorrow
Buying a new construction home can be a complicated process. Since the process may be the first time you, it is necessary that you are proactive. Do not be afraid to ask questions of your REALTOR or builder.
Go through every step and stage in detail until you are satisfied and do not underestimate anything regardless of what anybody tells you. If you want your dream home to be your "home", you will have to work for it and ensuring that your hard-earned money is used towards a wise investment.

Information is deemed reliable, but is not guaranteed accurate by the MLS or NTREIS. The information being provided is for the consumer's personal, non-commercial use, and may not be reproduced, redistributed or used for any purpose other than to identify prospective properties consumers may be interested in purchasing. Real estate listings held by brokerage firms other than Keller Williams Realty are marked with the NTREIS IDX logo and information about them includes the name of the listing brokerage.

NTREIS data last updated August 14, 2020.