The Price of North Dallas Texas Real Estates Future
Keep in mind that below are national and state forecasts. As you look at North Dallas and specific markets of Dallas and suburb cities like Frisco, Plano, McKinney and Addison, each will have their own influences that drives their local markets. A professional real estate advisor will be able to provide you the visibility you are looking for.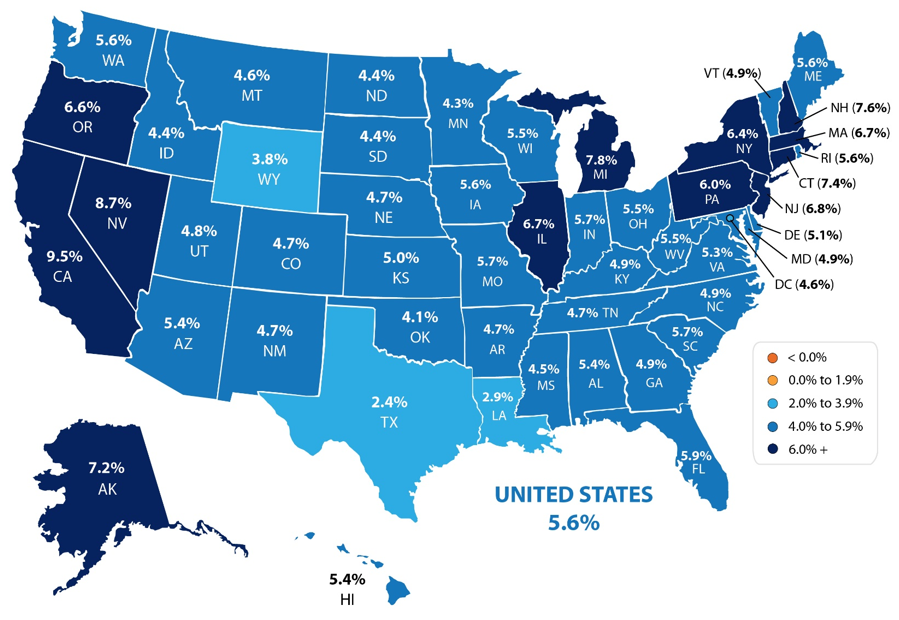 In their latest Housing and Mortgage market review, ARCH Mortgage Insurance Company shared (BELOW) their latest risk index. This index estimates the potential of real estate prices declining in the next 2-3 years. Of the 50 states (And D.C.) only 18 had the "probability of lowering by 2021.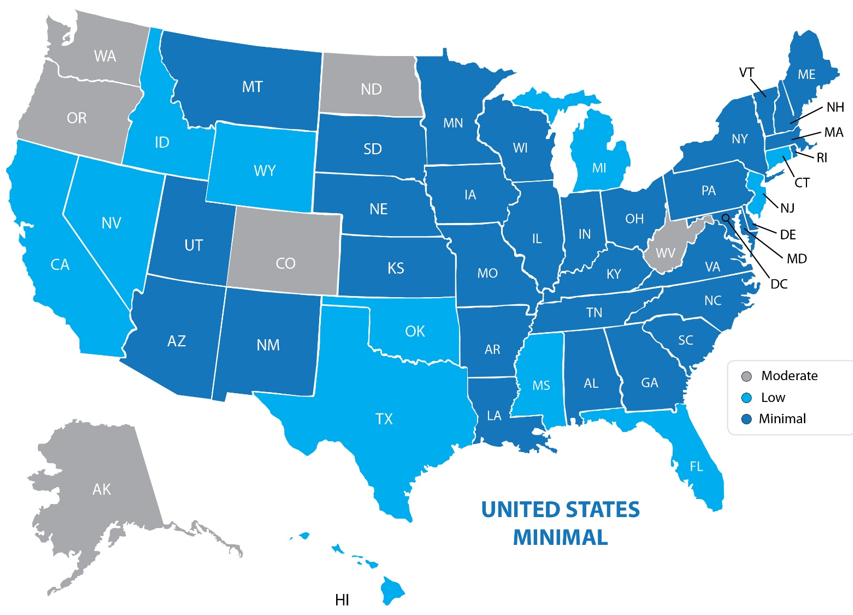 Real Estate Forecast North Dallas Texas
Texas Experts (CoreLogic is in Westlake TX) continue to forecast North Dallas real estate prices (HOMES & Condos) will continue its growth trajectory at a moderate rate as we move into and past 2020. With this growth and the cost of new construction continuing to climb, now is a great time to buy.
Do You Know the True Cost of Not Owning your Home?
Owning your own home offers many great advantages, but many families continue to rent. We are not talking about those that cannot afford to purchase or have damaged their credit preventing them from buying.
realtor.com reported that:
Texas real estate ownership is one of the most attractive long-term investments. Property Ownership is still the "American Dream" and as more people save their earnings buying a home becomes a better option over renting.
When you have the option, why owning a home is fiscally better than renting?
Below are some of the top financial benefits of real estate ownership:
Your home is a long-term saving account for your retirement. One of the many reasons why retirees downsize.
Real estate ownership offers tax benefits that off-set the overall cost.
If you must take a home loan, your fixed rate 30-year loan locks in your payment.
When renting your money goes to the landlord. Put it in your own pocket and build your own equity.
An investment that lets you live with it. (An RV depreciates)
Historical studies have shown that real estate owners net worth is 44 times greater(national average) than a property renter.
When considering future appreciation forecasts, a north Texas family that buys a median priced home at the start of 2019 will build more than $35,000 (estimated) over the next 5 years. This does not include your principle payments (savings account)
While some may debate that renting eliminates the need to maintain the property and pay property taxes, but any good rental property owner has factored in those expenses into the rent payment in addition to a profit margin.
Other Articles:
To learn more about the pro's an con's of owning let's do the math together:
Call GAMER Real Estate Group @ 800.2C.HOMES | 800.224.6637
Buyer Inquiry - Real Estate Forecast